Three Superstars in reality shows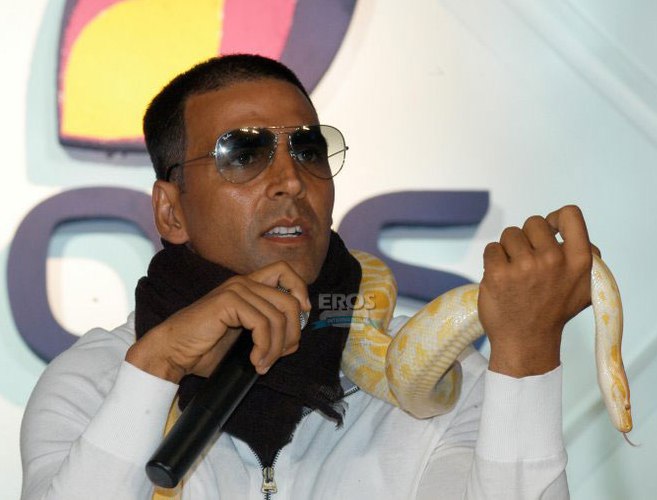 Bollywood's three big superstars are now getting deeply involved in reality shows. Shah Rukh Khan, Salman Khan and now Akshay Kumar; the three superstars are now transferring to small screen.
Shahrukh Khan is hosting a game show 'Kya aap paanchvi pass se tez hain' from last 25th April. Here Shahrukh is the tele teacher. Contestants have to answer to shahrukh. Also there are first fifth classmates on hand if the contestants need help. There is an attractive offer of Rs. 5 crore! If they can answer all questions correct they can take the money to home.
Salman khan is hosting a reality show of Rs.10 crore in Dus ka Dum – Ab India sochega percentage mein. Here you've to think like the people of India. A huge opinion poll was conducted for the show and the average answer is the question's answer.
Now after SRK and Salman Khan its time for Akki- Akshay Kumar. He is going to host the Indian version of Fear Factor, Khatro ke Khiladi. What Akshay said about the show? "I am very excited about it, I got lots of offers earlier also to come on TV shows but nevertheless I was waiting for something like that to come. This is where I belong." He added "Yes I will be performing some of the stunts for the show and trying to show the contestants how do it and try to help them."
Not only Akshay Kumar, but there are huge models and stars are also participating in 'Khatro ke Khiladi' like Yana Gupta, Pooja Bedi, Aditi Govitrikar, Sonali Kulkarni, Tapur Chatterjee, Tupur Chatterjee, Sayali Bhagat, Nethra Raghuraman, Anjana Sukjani, Dipannita Sharma, Payal Rohtagi, Meghna Naidu and Dipannita Sharma taking part.
Source: http://www.bollyspice.com/
http://pds.exblog.jp/pds/1/200805/10/80/d0146980_1921174.jpg